Remembering Our Oregon Vacation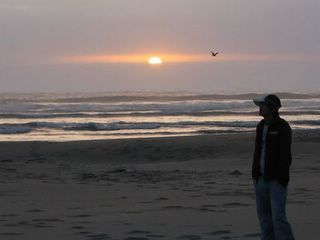 I have been writing to Curtis about the vacations we have taken while he's been gone. He wrote back and commented that he had been thinking about the Oregon vacation we took last year and he thought it was one of his best trips ever. He even stated that he might like to spend his honeymoon on the Oregon coast someday!
Click here to look at our California/Oregon vacation pictures.
Click here to watch a video of Curtis chasing gulls on the beach in Bandon, Oregon.